December 31, 2003
December 30, 2003
Constantin Boym - Missing Monuments and Beyond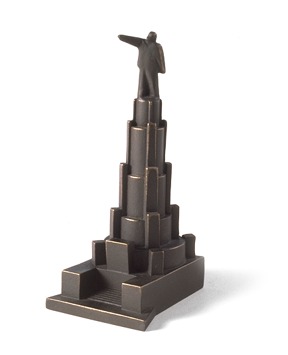 Constantin Boym is the man behind the subtly ironic Missing Monuments and Buildings of Disaster architectural models. If you are ever in need of beautifully cast monuments to the OJ car chase or the Unibomber's cabin, Boym is your man.
Boym has a bit of Tibor Kalman's spirit in him. Both men where born in Eastern Europe and but built their careers in America. Perhaps their brand of humorous and clever commentary on Western culture can only be born behind the iron curtain? Who knows? It'd probably be unfair to attribute the unevenness of both men's work to their birthplaces. Neither is a virtuoso designer, but when work is both smart and funny perfect there is wiggle room on the execution.
Boym might also be the missing link between the early 80's Memphis design movement and the rising Brooklyn industrial aesthetic of the now. Works like his Salvation Ceramics and American Plumbing vases, place him slightly ahead of the pack as designers increasing plunder the cheap and overlooked for inspiration, while mixing in a touch of humor to hold it all together.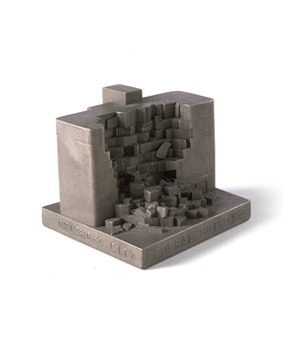 (much respect to the ever knowledgeable Adam Greenfield for refreshing my memory on Boym and his work.)
December 29, 2003
December 28, 2003
December 27, 2003
December 26, 2003
December 23, 2003
December 22, 2003
December 21, 2003
December 19, 2003
December 18, 2003
December 17, 2003
December 16, 2003
December 15, 2003
December 14, 2003
December 13, 2003
December 12, 2003
December 11, 2003
December 10, 2003
December 09, 2003
December 08, 2003
December 07, 2003
December 06, 2003
December 05, 2003
December 04, 2003
December 03, 2003
December 02, 2003
December 01, 2003