November 25, 2006
Sportscenter Interlude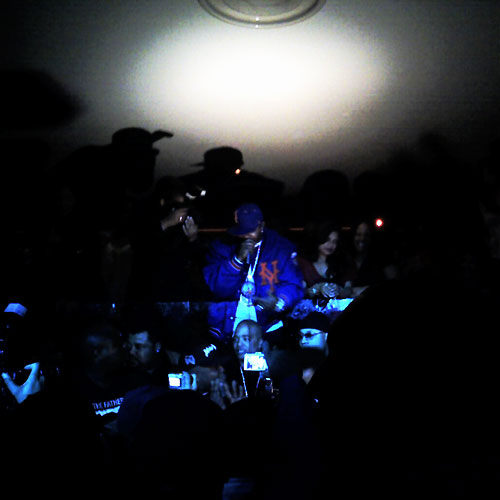 That's a photo that completely captures Busta Rhymes ability to completely grab the limelight when given the microphone. What it doesn't capture is the complete over the top requiem for a Mets season costume he chose the wear. From the bleeding logo baseball cap to the massive bejeweled Mets hat pendent around his neck, it pretty much defies explanation about as much as their failure in game 7...
Cut to midtown, Madison Square Garden. Stephon Marbury's $15 basketball shoes might be the complete inverse of Busta's bling in the best way, but dude just should not be the center of attention. I can't be the only one who has noticed how much better the Knickerbockers ball when either Steve Francis or Nate Robinson are running things...
And in other sports news, is there any doubt left that when Lil Wayne is on point he's running that hip hop game like no other.
That's all for tonight, happy Thanksgiving weekend and happy 50th birthday to Kool DJ Red Alert.
Posted by Abe at November 25, 2006 09:04 PM