January 16, 2004
Imaginary Campaign Ads, First in an Occasional Series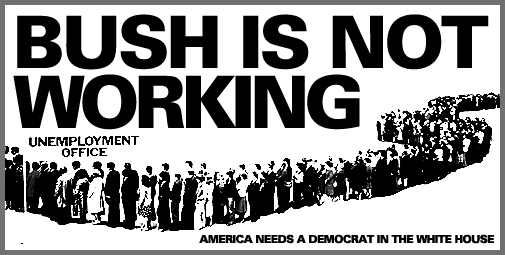 Its election year in the US and in honor of it Abstract Dynamics will be presenting an occasional series of imaginary campaign advertisements. Feel free to use and abuse the images at will.
This first one is a "remix"/parody of an ad once used quite effectively, in another country, to put quite a distasteful lady into power. Time to repurpose it for a better task.
Would like to alter this one to have a nice picture of Mr. Bush fishing, but I couldn't find an image, even though I'm pretty sure on recently went out over the wires. If you have one please send it my way.
Posted by Abe at January 16, 2004 11:36 AM