November 25, 2003
Vandalize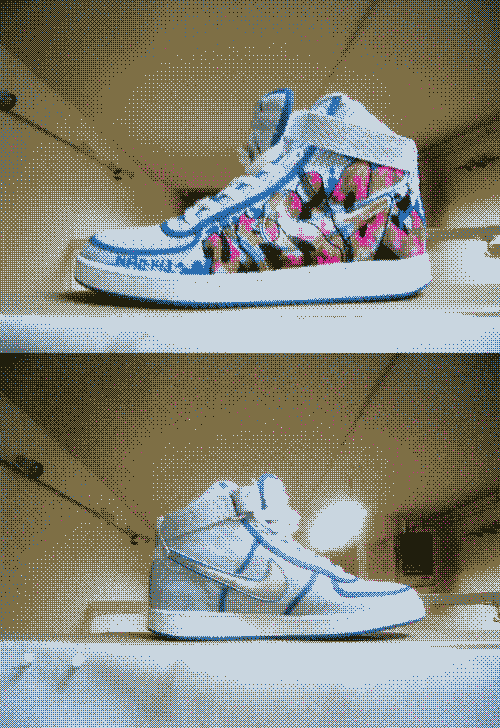 Finally caved in and picked up a pair of Geoff McFetridge Nike Vandals. The seersucker looks better on then I thought, but its not going to last long anyways. I'm not a collector I'm going to wear these things and wear them out.
For those that missed out, these are the conceptual shoe of the season. The outer layer is canvas, but its designed to rip away slowly revealing an intricate print underneath. Constantly evolving shoes, that's the marketing tactic to win my heart...
Picked them up at Nom de Guerre and immediately rolled around the corner to have the kids on Bway write all over the left shoe. In retrospect I should have done both, and it should have read "Sweat" on one and "Shop" on the other. Instead it just says "Uprise" which is still political, and if I remember correctly the former slogan of a rival sneaker company too boot. Not much into the silver swoosh, think I'll try and get every good writer I know to tag up the branding... Stay tuned to see these evolve, I still haven't taken a knife to the canvas yet, thinking up a strategy.
Posted by Abe at November 25, 2003 06:27 PM