October 08, 2003
Pitaru: sonicWireSculptor
When I ran into Amit Pitaru a few weeks back at the Phunk Studio opening, he mentioned that he had a new project he was finishing up. As usual Amit is exploring the relationship between drawing and sound in highly innovative ways. This time its built in Java. sonicWireSculptor is up now, enjoy.
If you can't get the Java running, or just want to see more, make sure you dig around Amit's site for older work, including his collabs with James Patterson.
The picture below is from me playing with the whip tool, believe me the results are better when Amit uses it.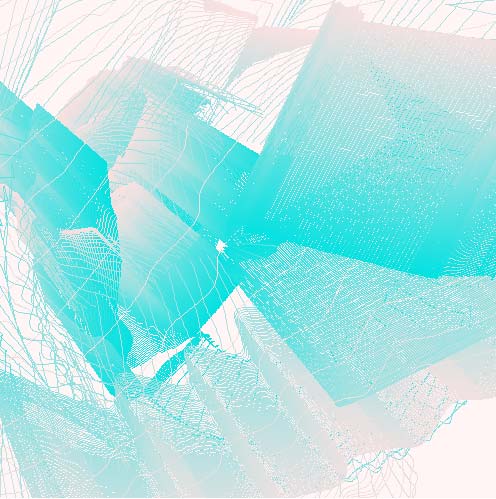 [thanks due tomoockblog for pointing out that is was up!]
Posted by Abe at October 8, 2003 05:52 PM