June 21, 2003
Breakdancing with Scissors in Your Pocket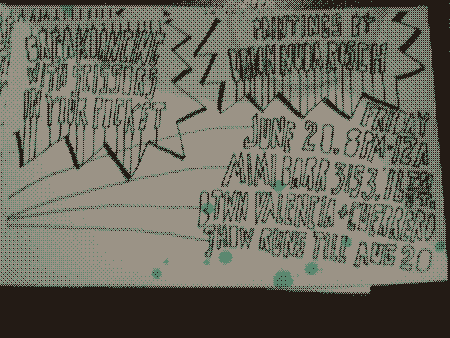 Just got back from my friend Brion Nuda Rosch's opening. He's one of the most talented young artists in the bay area, watch out for his work. A touch of Basquiat post graffiti , a bit of superflat and ton of originality.
Show is at Mimi Barr, 3153 16th St in San Francisco and it runs till August 20th.
Look out for a big group show (I Dart SF) on July 12th as well, Brion is in it, and its co-produced by Oliver Halsman Rosenberg, another talented young painter on the rise.
Posted by Abe at June 21, 2003 02:43 AM